SERVPRO Emergency Ready Profiles Help Your Business!
1/25/2022 (Permalink)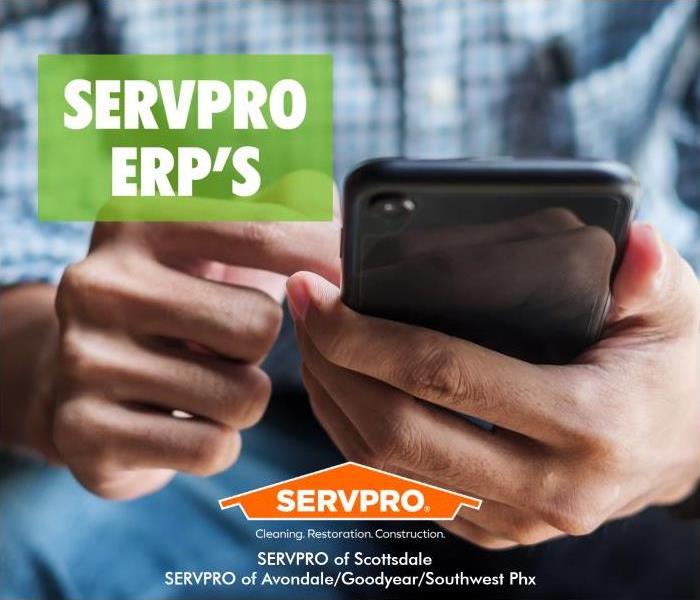 SERVPRO Emergency Ready Profiles has everything you need to help get your company back in business after a disaster occurs.
As a business owner, do you know what to do when disaster strikes your business? About 50% of businesses may never reopen after a disaster occurs on their premises. As a business owner, you want your business to succeed and reopen after a disaster, this is where SERVPRO's Emergency Ready Profiles (ERP) enter the picture. Our ERP's aim to help your business by planning and preparing for the inevitable as well as giving you peace of mind.
With the ERP, SERVPRO of Avondale/Goodyear/Southwest Phoenix can help minimize business interruption by having a plan of action in place to help get your business back up and running. During these highly stressful moments, it's easy to forget what to do and panic. Our SERVPRO ERP keeps everything you need right at your fingertips, so you know exactly what to do when a situation arises such as a water leak.
Keep an eye out for a follow-up blog later this week for more specifics on what a SERVPRO ERP entails.