Prevent Floods In Your Business
3/27/2020 (Permalink)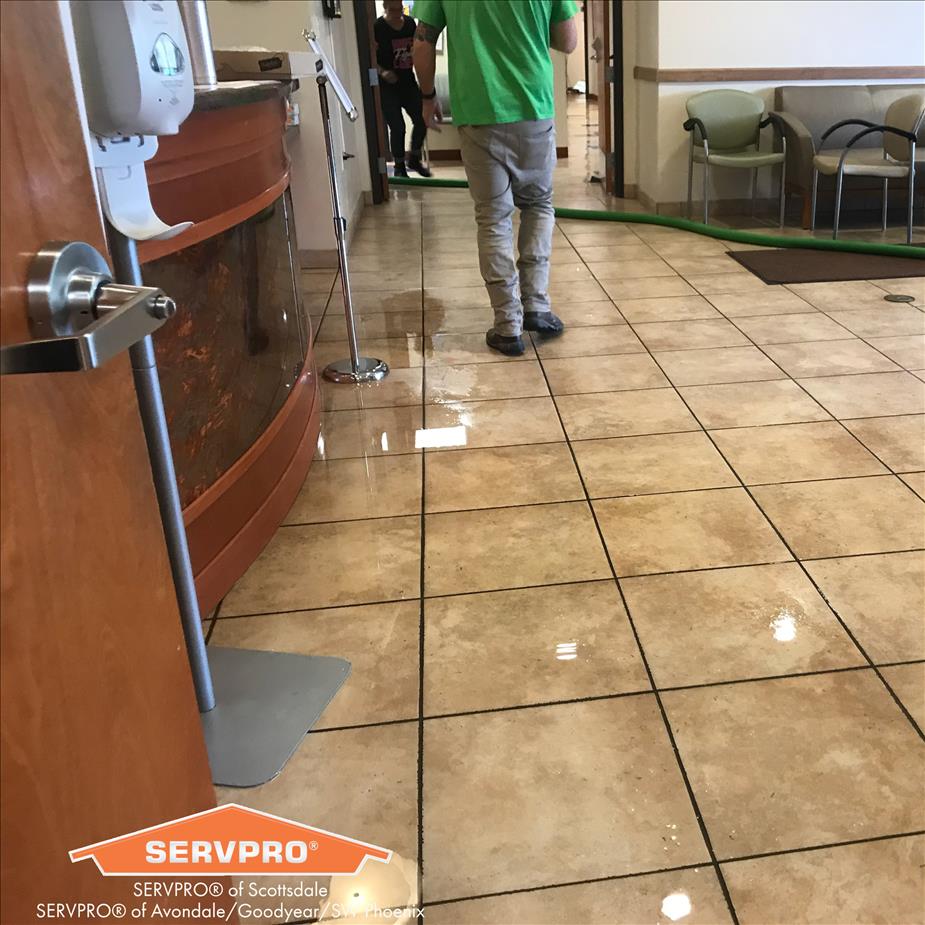 Make sure your business is prepared ahead of time to prevent floodwaters from affecting your property.
Avondale and Goodyear residents know all too well that an incoming storm can happen in a flash, especially during our summer monsoon season. The skies can be sunny one moment, and dark cloudy skies the next, signaling an incoming storm. Because of this, it's always best to be prepared in order to protect your business from flooding that can occur on your property. Here is what SERVPRO of Avondale/Goodyear/Southwest Phoenix recommends.
1. Install a Sump Pump
A sump pump works by quickly extracting and removing water from the interior of your business.
2. Clean Gutters
Be sure to clean out the gutters on your property to assure that there's no blockage to prevent water from draining properly. If the gutters remain clogged with debris, you prevent water from draining from your roof which could lead to the possibility of a roof leak. Make sure that you clean out the gutters and position them to drain away from the property.
3. Use Sealants
Make sure you have your property fully inspected for any openings such as cracks or holes. When these are left unattended, you allow for the possibility of more water entering your building when floodwater is on the rise.
These are some simple steps that business owners can do to prevent flooding from happening to your property.